As you know, in the past we have taken part in many virtual fairs. This year, we wanted to go a step further by organizing our own fair: face-to-face for a few practice enterprises (there are still COVID restrictions here), and in a virtual environment for several simulated companies from different centers of Castilla y León: that is how the I Virtual Fair #Arcadeca was born. This is an inter-departmental, inter-cycle, and inter-center collaboration, in which students are protagonists and can develop their digital and entrepreneurial skills. Since it was our first time organising this kind of experience, we wanted to keep it small, and local, so we only invited practice firms from Castilla y León.
Our students of 2nd year of Management Assistance, within the module of Organization of business events, designed this virtual fair, which allowed us to move between virtual stands, make videoconferences, share videos, catalogs and everything necessary to carry out commercial operations as in any real fair, but from a digital environment. Both the fair's website, designed with WordPress, as well as the fair's floor plan and stands, the social media campaign, and all communications were managed by students and their simulated company Arrea Eventos.
In the virtual fair, visitors could navigate between the different stands, thanks to the virtual platform of the fair that the students designed and created using Genial.ly. Each of the stands had presentation videos and brochures that the students from the different simulated companies created using different digital tools. During the fair, the employees of the simulated companies connected via videoconference: Zoom, Teams, Google Meet, … to establish business relationships with other simulated companies. From the stands, you could also access the different online stores of the simulated companies at the fair, such as this one, which allows you to reproduce e-commerce operations.
On February 24th, finally, we hold in our center the I Fair of simulated companies ArcaDeca. We had three stands in the hall of our school for each of these simulated companies: Arcas Reales (students of 2nd year of Administrative Management), Decasarre (managed by students of 2nd year of Administration and Finance), and Riberpublic (from IES Ribera de Castilla). In addition, several workshops were organized for the visitors: Design and decoration of stands by the company Diventia Eventos (real company), Social media workshop by Arrea Eventos (simulated company), and a 3D printing workshop in the entrepreneurship classroom, thanks to one of our teachers.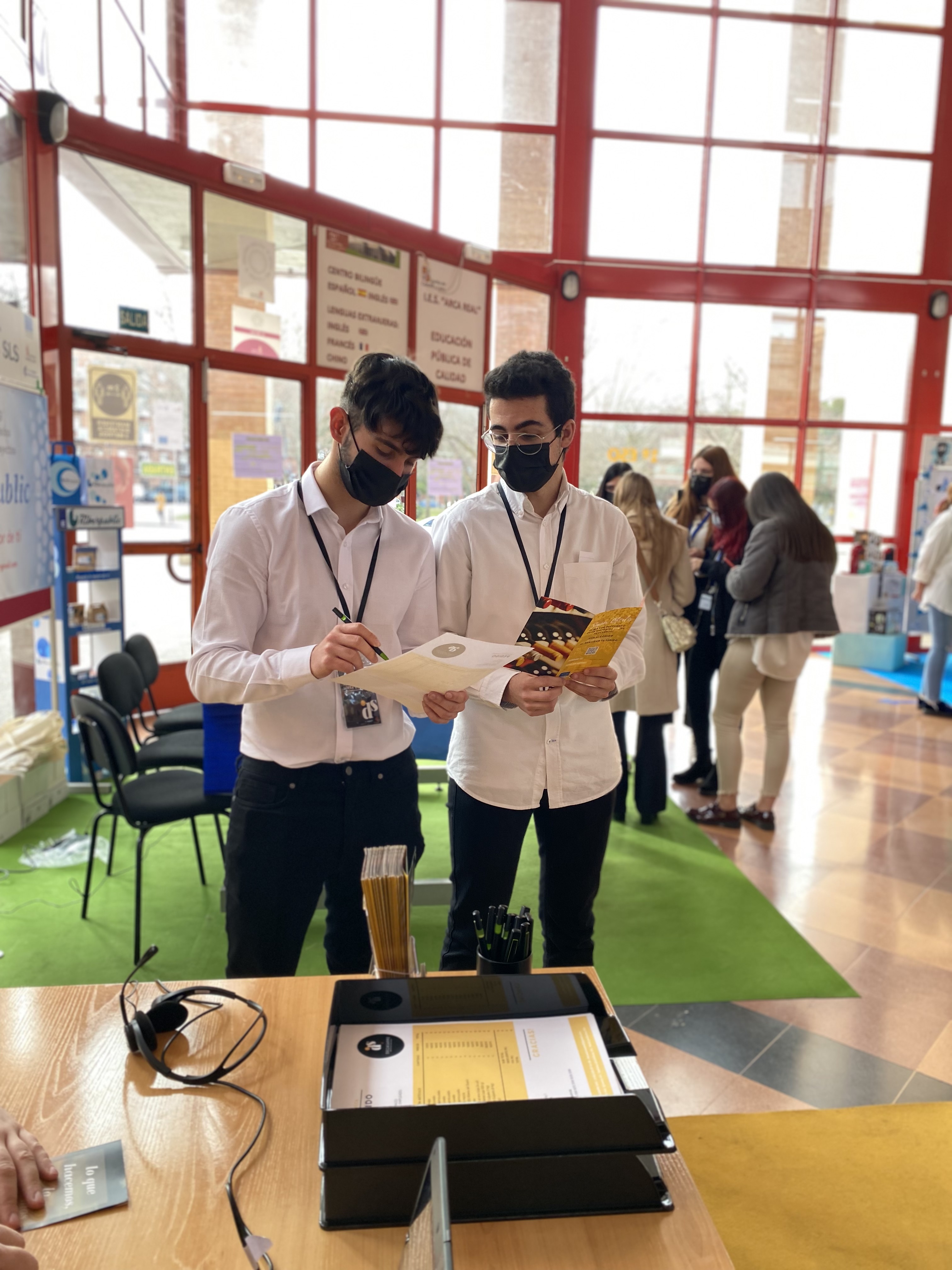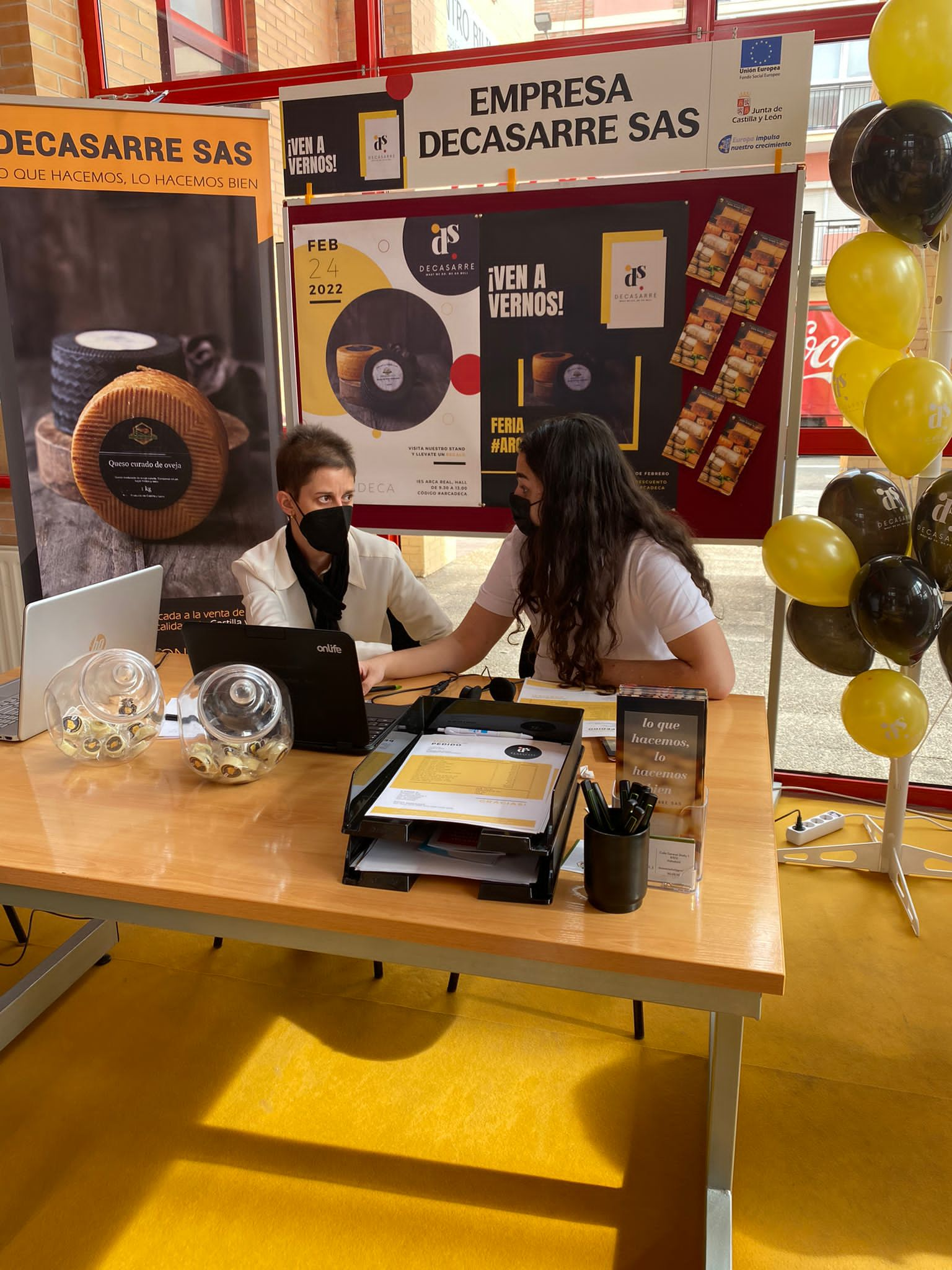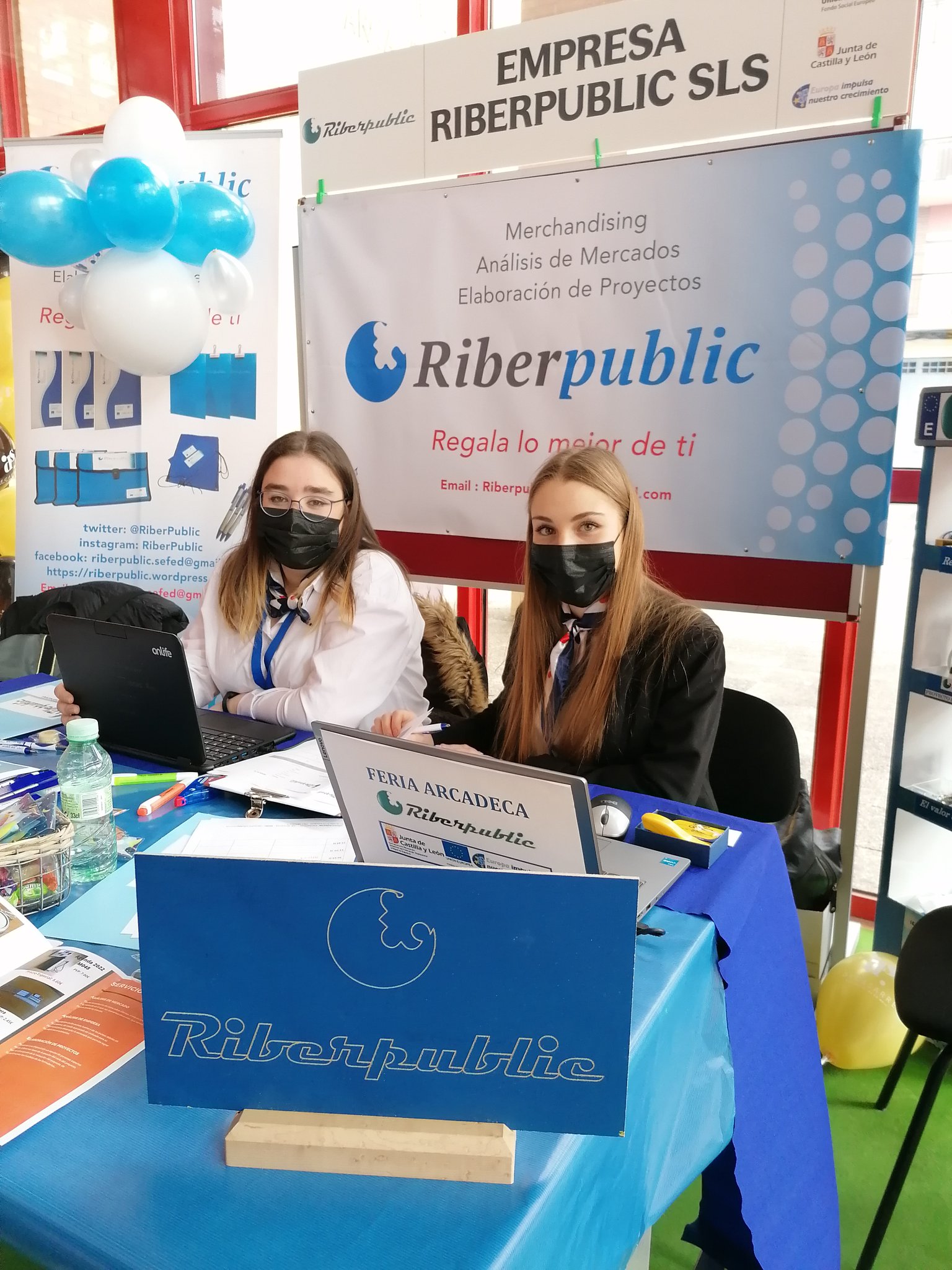 We would like to take this opportunity to thank the participation of other simulated companies from numerous centers in Castilla y León: Riberpublic from Ribera de Castilla (Valladolid), Mediof from CIFP Medina del Campo (Medina del Campo), Galiprint from IES Galileo (Valladolid) and Unives from IES Las Salinas (Laguna de Duero). Watch a short video showing the face-to-face and virtual fair.